 navigate_before
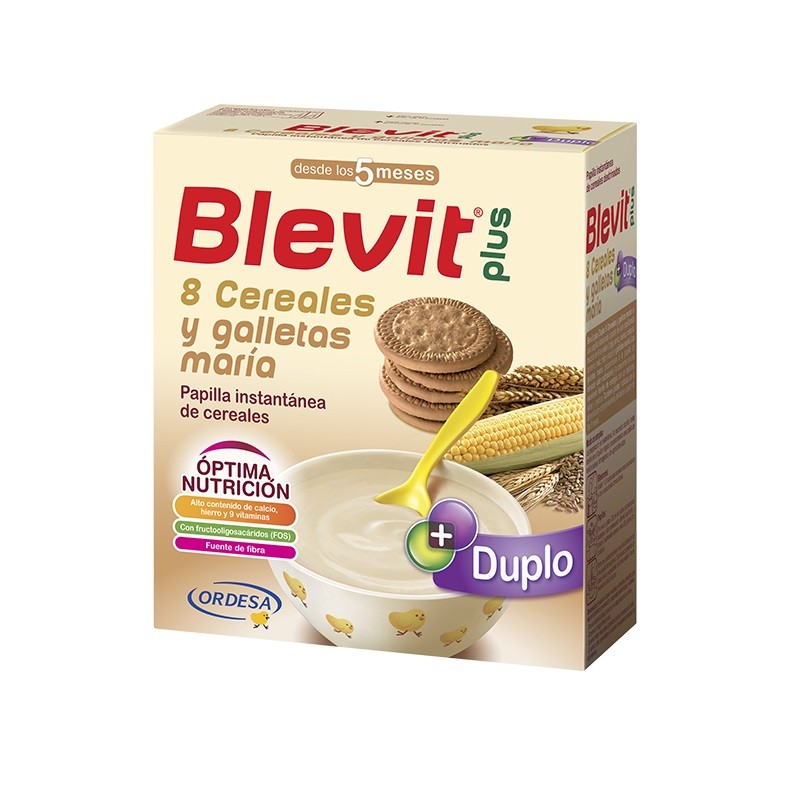  
BLEVIT Plus Duplo 8 Cereals and Cookies Maria 600gr
Blevit Plus baby food
100% nutrition, 100% protection, 0% added sugars
You don't settle for giving him something good, you want something more. That's why Blevit plus baby food has it all:
High calcium and iron content


With Fructooligosaccharides


Optimal Nutrition


Source of 13 vitamins


Better flavor and texture!
Blevit plus Duplo 8 Cereals and Maria biscuits is a porridge made from a balanced mixture of 8 cereals (wheat, rice, oats, barley, rye, corn, millet and sorghum) and biscuits.
Maria biscuits provide the porridge with a high nutritional value and make it an excellent source of energy with a delicious flavor and texture.
With fructooligosaccharides (FOS), which promote the growth of a healthy intestinal flora, rich in bifidobacteria and lactobacilli, which is why they are considered to be related to the development of the digestive tract, and the baby's natural defenses
It contains lactobacilli and bifidobacteria , which are part of the intestinal flora of babies, further reinforcing this function.
It has a high calcium and iron content, and is a source of 13 vitamins , to help meet your baby's needs for these essential micronutrients.
It is prepared instantly, providing a porridge with a smooth, homogeneous texture and a pleasant flavor.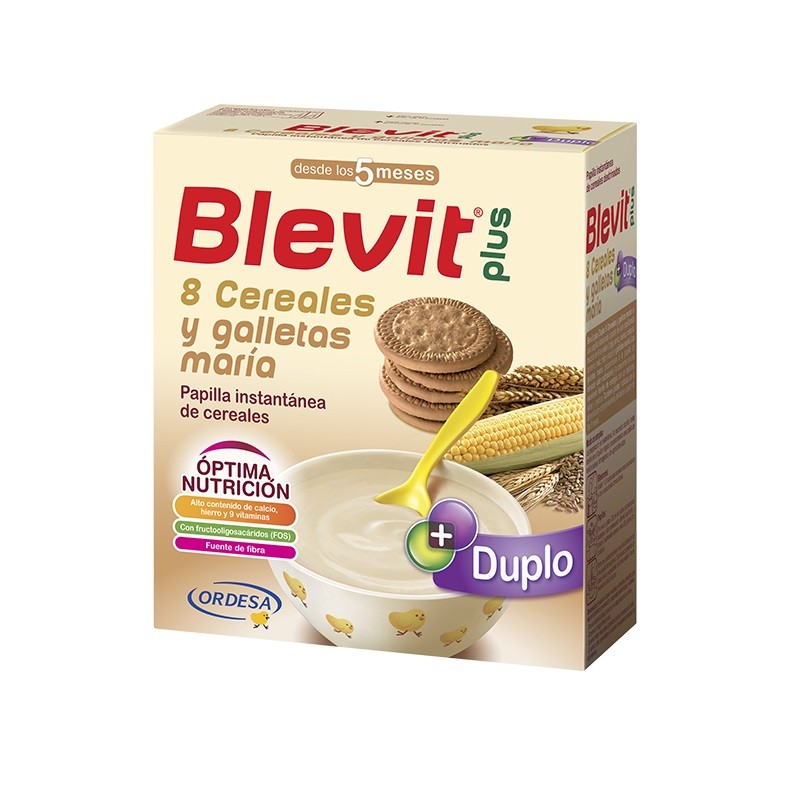 Envío desde 2.99€
y GRATIS desde 59€.