 navigate_before

-4.88%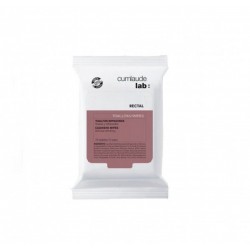 -4.76%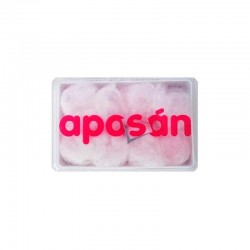 Anal Care
Like any other part of the body, maintaining proper hygiene and cleanliness in the anal area can be very useful when it comes to preventing different discomforts and diseases that cause serious discomfort in the anus and rectum. Correctly cleaning the perianal area will prevent itching, fissures and, on many occasions, other more serious ailments such as hemorrhoids or other diseases.
To maintain efficient care and hygiene, it is important to gently clean the anus after bowel movements, without rubbing. Accompanying this action with water, unscented baby wipes, towels or damp toilet paper, can promote a thorough cleaning that is not at all aggressive for our skin. It is important to avoid soaps with dyes or fragrances, which can alter the body's pH and cause irritation in sensitive areas, such as the perianal area. Wearing cotton underwear and loose clothing can also help keep the area in good condition. Of course, proper nutrition is highly recommended, avoiding foods and drinks that cause loose stools or irritate the skin around the anus, such as alcohol, caffeine, and excessively spicy foods.
Perianal Itching and Anal Itching
Anal itching is more common than we think. The itching, located inside or around the anus, is usually intense and aggravated by scratching, irritating and worsening the situation. Also called anal itching, it is a condition that has many possible causes, such as skin problems, hemorrhoids, or excess or lack of hygiene. Try over-the-counter hydrocortisone or zinc oxide creams, ointments, or gels made to relieve anal itching. Be sure to follow the directions for use on the package.
Daily Anal Cleaning
For correct daily hygiene, at Farma2Go we have cleansing wipes made of natural and soft vegetable tissue, soaked with a moisturizing solution and with a physiological pH, created specifically for the hygiene and care of the anal and perianal area. Especially indicated for daily hygiene in cases of hemorrhoids, anal and perianal fissures, and anal and perianal itching.