 navigate_before

-2.39%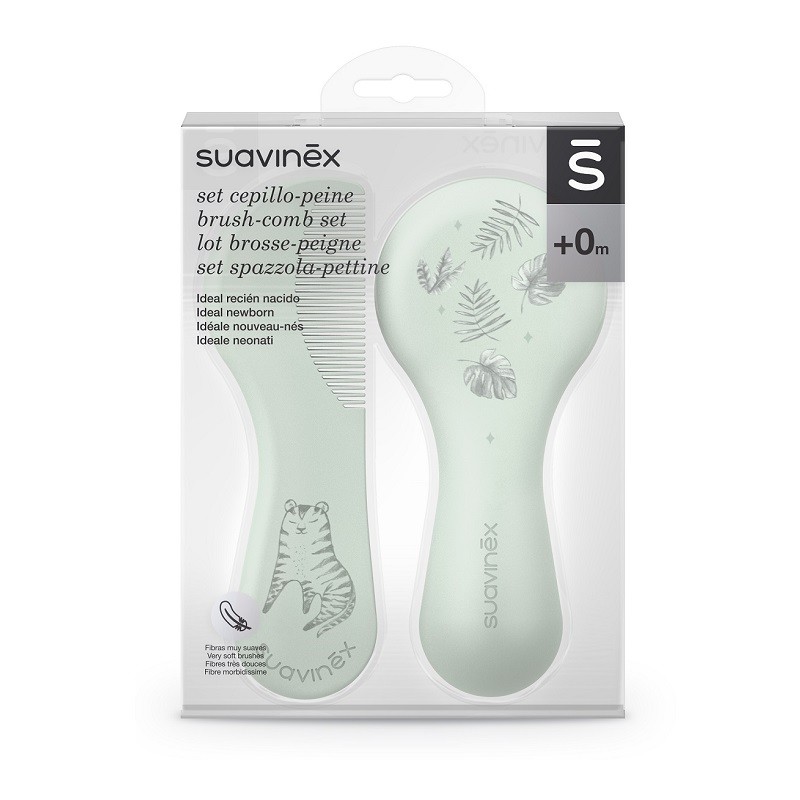  
SUAVINEX Newborn Brush and Comb Set Green 0+m
Newborn Suavinex Brush and Comb Set.
Brush soft and dense fibers.
Comb hair without pulling.
Comb with very narrow and rounded teeth.
Eliminates knots from very fine hair.
Suitable for babies +0m (newborns).
Green color.
SUAVINEX Newborn Brush and Comb Set Green 0+m characteristics
The Suavinex brush and comb set is designed to groom and care for your baby without damaging their delicate skin and hair , thanks to the rounded ends and soft fibers .
Brush and comb set ideal for the daily grooming of the little ones.
To use one or the other depending on the type of baby's hair.
Designed to respect your scalp from the first day of life.
For babies +0 months, ideal for newborns.
Brush with dense and very soft fibers combs without pulling, respecting the delicate scalp.
Comb with very narrow and rounded teeth combs and helps eliminate knots in fine hair .
Clean with a damp cloth and mild soap. Do not leave in prolonged contact with colognes or perfumes.
0% Bisphenol A.
You can combine this product with any other from our range of Hygiene and Accessories
Or if you prefer, you can click on the following link to view or Buy SUAVINEX Products