-48.73%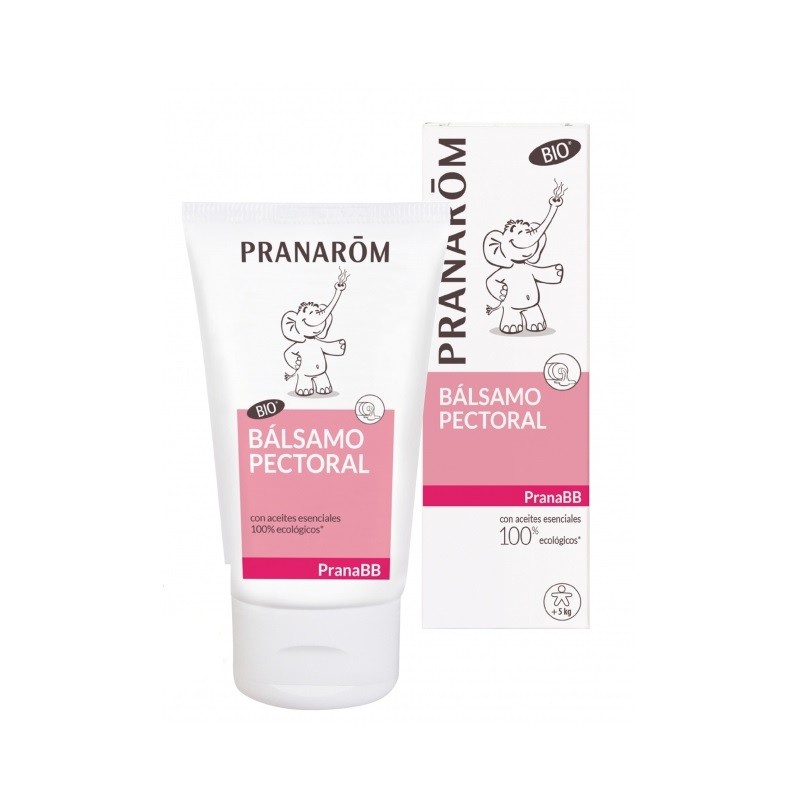  
PRANAROM PranaBB Pectoral Balm 40ml
Pectoral Balm for Babies and Children.
With 100% Natural and Pure Essential Oils.
Very Soft Gel with Ecological certificate.
Aroma of Vanilla from Madagascar.
Application on Chest and Back.
Indicated for Babies from 5kg.
What is Pranarom Pectoral Balm PranaBB 40ml?
Pranarom Pectoral Balm PranaBB is a pectoral balm formulated with essential oils of 100% natural origin . Provides well-being and comfort thanks to Madagascar vanilla . Ideal for babies from 5 kg.
It is a very soft gel , certified organic* , based on essential oils of balsam fir, black fir, marjoram and olive grove. The oils in its formula are pure and natural .
Pranarom Pectoral Balm PranaBB can be used in babies weighing more than 5 kg and is applied by means of a gentle massage on the chest and back , 1 or 2 times a day.
In addition, thanks to its dermatologically tested formula, it diffuses a calming aroma of vanilla from Madagascar . A delicate and beneficial massage.
*Tested with dermatological control.
What are the benefits of Pranarom Pectoral Balm PranaBB?
Pectoral balm for babies and children.
With 100% natural and pure essential oils.
Very soft gel with Organic certificate.
Madagascar vanilla aroma.
For whom is it indicated?
Pranarom Pectoral Balm PranaBB is indicated for babies and children.
Composition of Pranarom Pectoral Balm PranaBB
With 100 organic essential oils* : Black fir, Balsam fir, Marjoram*, Olivardilla
Vegetable oil : Apricot kernel*
*Ingredient from Organic Farming (Control Certisys BE-BIO-01) - BIO = Product certified in accordance with ECOGARANTIE® requirements (Control Certisys).
How does it apply?
For children over 5 kg , apply a small amount of balm (1g) once a day on the chest and back .
For children over 10 kg , up to 2 daily applications.
Duration of the application : maximum 5 days .
You can combine this product with any other from our range of Nasal Serums , Natural Cosmetics for Babies and Children or Respiratory Tract Herbalist
Or if you prefer, you can click on the following link to see or Buy PRANAROM Products
Envío desde 2.99€
y GRATIS desde 59€.