 navigate_before
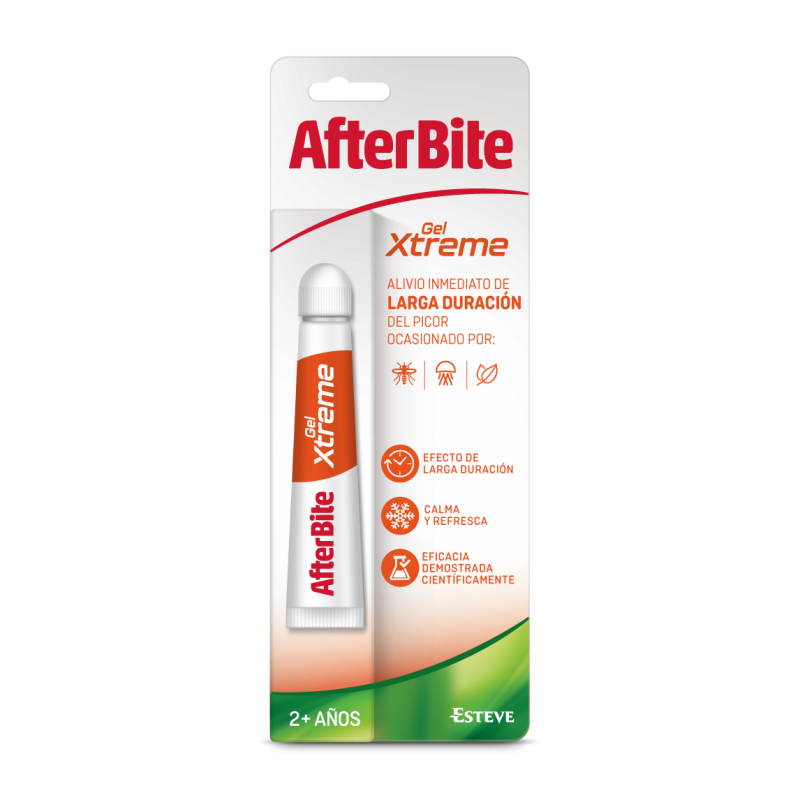  
AFTER BITE Gel Xtreme Long Lasting
- Quickly relieves skin discomfort caused by:
Mosquitoes, Wasps, Bees or Horseflies.
Irritating Plants
Marine animals.
- With Soothing and Softening Properties.
- Suitable for Sensitive Skins.
- Adults and Children from 2 years.
What is After Bite Xtreme?
Quickly relieves the discomfort caused to your skin by contact with Insects, such as Mosquitoes , Wasps , Bees or Horseflies , as well as Irritating Plants or Marine Animals .
What are the advantages of using After Bite Xtreme?
Its new presentation in Gel is the most appropriate to Soothe and Refresh the skin when the affected area is extensive.
After Bite Xtreme incorporates into its formula substances with Soothing and Softening properties, such as sodium bicarbonate, green tea and vegetable oils, so as not to dry out your skin.
Who can use After Bite Xtreme ?
Suitable use for people with Sensitive skin. Tested under dermatological control.
Indicated for adults and children from two years.
You can help to combine this product with any other from our Anti-mosquitoes & Repellents range.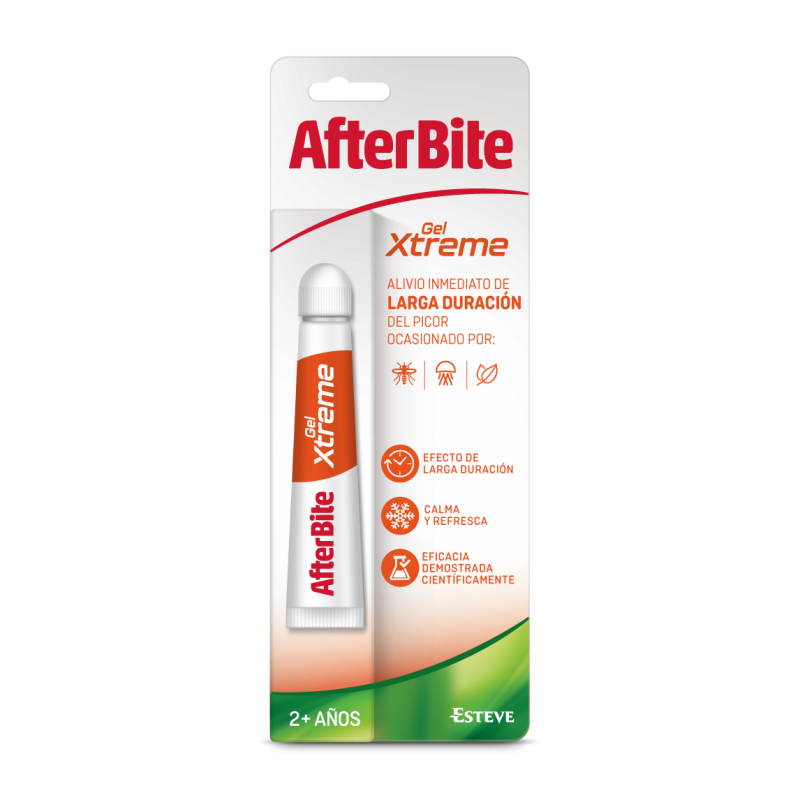 Envío desde 2.99€
y GRATIS desde 59€.