 navigate_before

-0.32%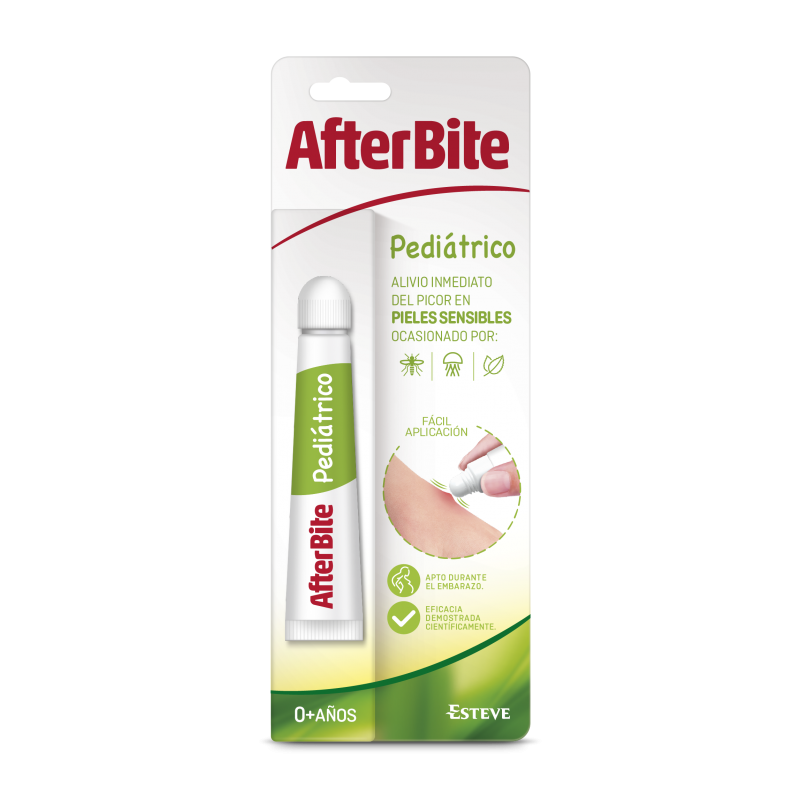  
AFTER BITE Pediatric for Children
Exclusively Natural Ingredients.
Mosquito bites.
Stinging Plants.
Marine animals.
Ideal for Children and Babies.
Suitable during Pregnancy.
What is Pediatric After Bite?
It is specifically formulated to apply to the skin of children after being bitten by insects, marine animals or stinging plants.
What are the advantages of using Pediatric After Bite?
Pediatric After Bite for children contains exclusively Natural Ingredients , associating the properties of Tea Tree oil and Eucalyptus oil with Aloe Vera and Vitamin E , which promote Hydration and Recovery of the skin.
How to apply Pediatric After Bite?
Too easy! Its Cream formula remains on the child's skin and provides a pleasant Sensation of Well-being and Freshness in the affected area.
Who can use After Bite Pediatric?
You can use Pediatric After Bite for Children as many times as necessary, even on skin as delicate as that of children.
For this, it has been subjected to dermatological and pediatric control.
Being so gentle on the most sensitive skin , Pediatric After Bite is also ideal for babies .
You can help to combine this product with some other from our Anti-mosquitoes & Repellents range.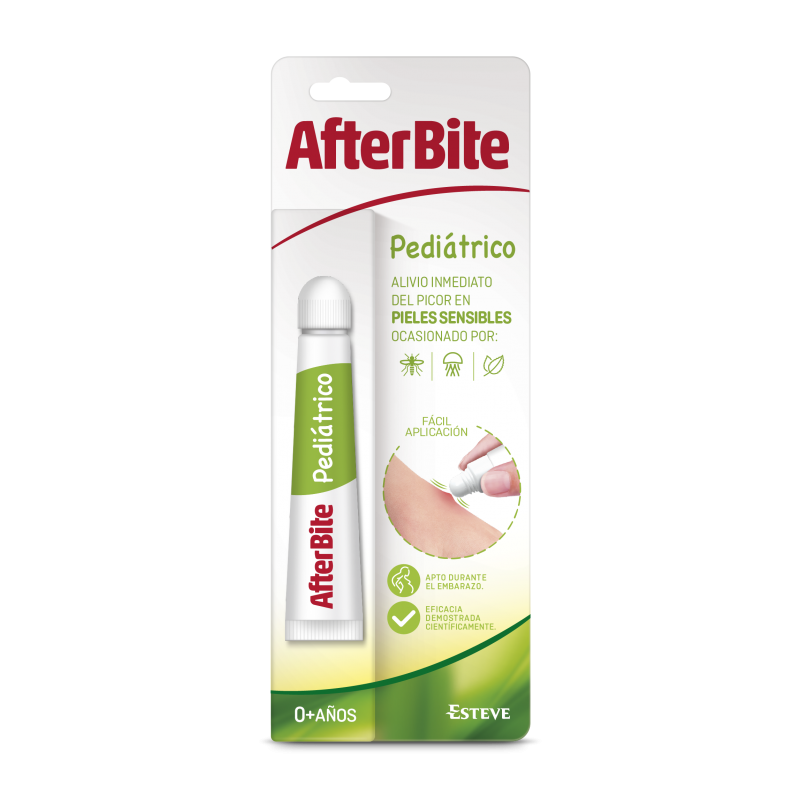 Envío desde 2.99€
y GRATIS desde 59€.