 navigate_before
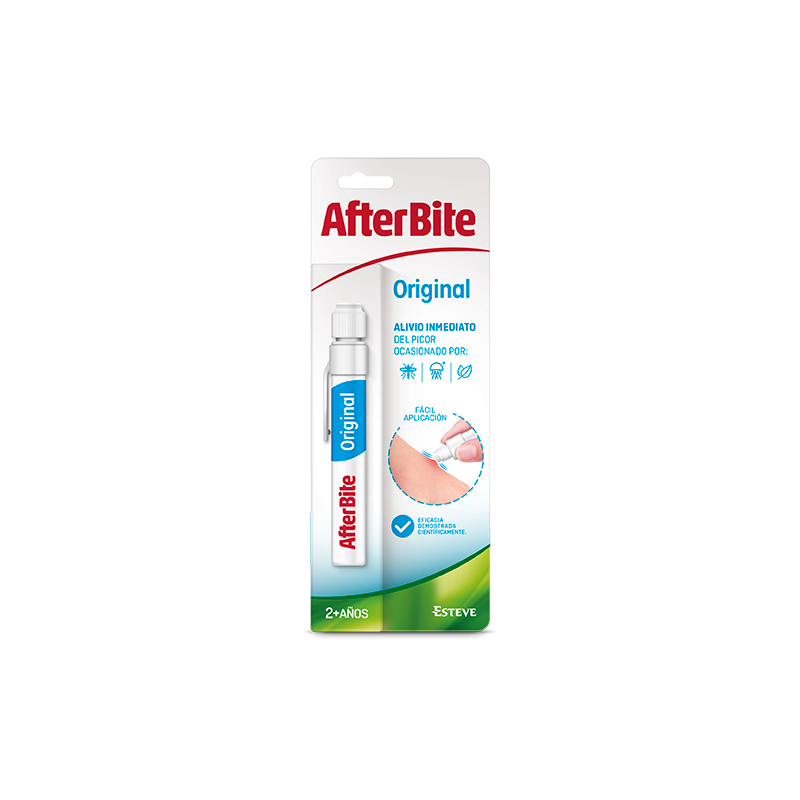  
AFTER BITE Original
- Immediate Relief of Itching caused by:
Mosquitoes, Wasps, Bees or Horseflies.
Irritating Plants.
Marine animals.
- Soothes and protects the skin.
- 0% Alcohol.
- Suitable for Adults and Children from 2 years.
What is After Bite Original?
Quickly soothes and calms skin discomfort irritated by insects, such as mosquitoes , wasps , bees or horseflies .
It also soothes skin discomfort from contact with Stinging Plants or Marine Animals , such as Jellyfish .
What are the advantages of using After Bite Original?
Its applicator pencil format allows you to always have it at hand, and favors a more comfortable application.
After Bite Original does not stain!
Does not dry out the skin.
How to apply After Bite Original?
It is very easy to use.
Apply After Bite Original to the affected area in a gentle circular motion.
At the time of application you may notice an increase in itching, which means that the product is taking effect.
Who can use After Bite Original?
After Bite Original has been tested under dermatological control on Sensitive skin .
It will not dry out your skin because it contains Mineral Oil.
It can be used in Adults and children from two years.
For Babies you can click on this link to see Pediatric AfterBite for Children .
You can help to combine this product with any other from our Anti-mosquitoes & Repellents range.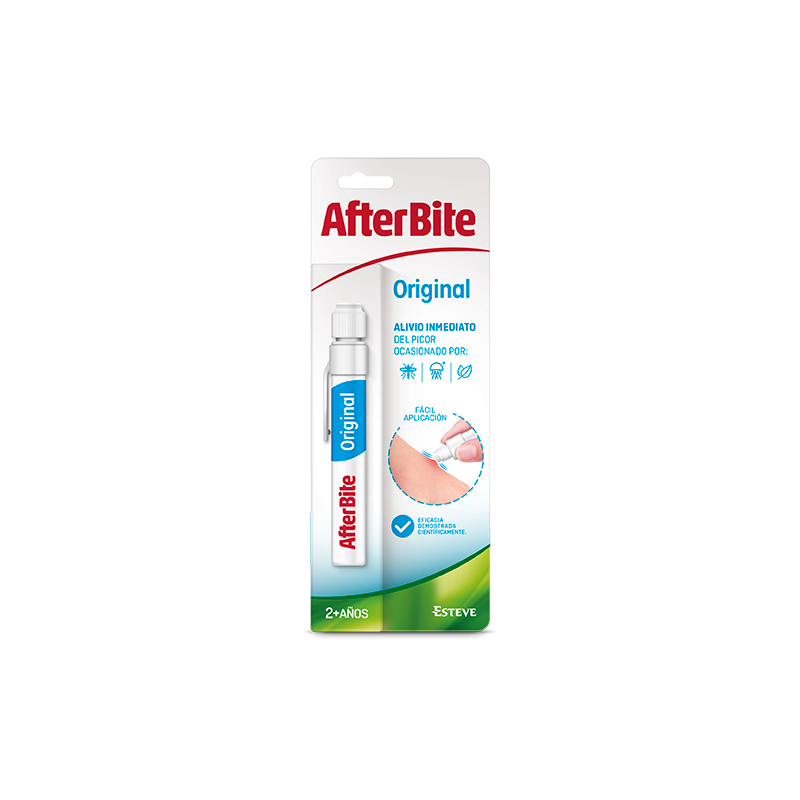 Envío desde 2.99€
y GRATIS desde 59€.