-13.93%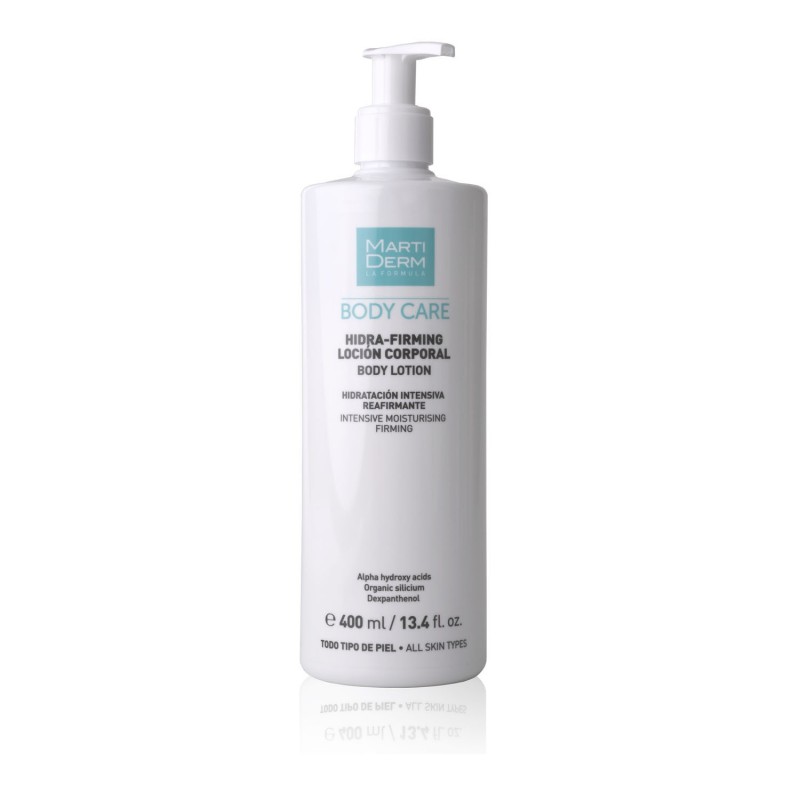  
MARTIDERM Hydra-Firming 400ML
MARTIDERM Hydra-Firming 400ML
MARTIDERM Hydra-Firming 400ML is a moisturizing lotion for daily use with a repairing, renewing and firming effect.
It is an emulsion that improves the elasticity and firmness of the skin with a light texture and quick absorption.
Leaves the skin more hydrated, smooth, soft and full of comfort.
It contains alpha hydroxy acids , which renew and stimulate collagen synthesis , and other active ingredients with moisturizing and regenerating properties .
Choose MARTIDERM Hydra-Firming 400ML to pamper your body's skin daily.
Advantages of using this body care
Firming body lotion.
Recommended for all skin types.
Moisturizes, firms and repairs.
Renews and reduces skin thickness.
Provides a soft and silky touch.
Considerable increase in hydration.
Improves firmness and skin tone.
Fast absorption.
Does not stain clothes.
With Alpha Hydroxy Acids and organic silicon.
Indicated for daily use: day or night.
Ingredients
MARTIDERM Hydra-Firming 400ML is an effective formula that contains 2 main active ingredients:
Alpha Hydroxy Acids: combination of AHAs

with a renewing effect.

Organic silicon:

hydrates, firms and rejuvenates.
For whom?
MARTIDERM Hydra-Firming 400ML is a perfect body lotion for all skin types that need extra hydration and renewal.
How to use
MARTIDERM Hydra-Firming 400ML is ideal to use every morning and/or night.
Apply to dry skin after bathing or showering.
Massage until completely absorbed.
Martiderm has more cosmetics apart from this body lotion, such as the corrective stick that camouflages and dries skin imperfections, the cleansing micellar gel , the depigmenting cream or the Hydra Plus anti-wrinkle ampoules.
MARTIDERM Hydra-Firming 400ML is a body lotion that will leave your skin hydrated, firmed and repaired.
Discover more anti-cellulite, reducing and firming products or if you prefer, take a look at more Martiderm products.