 navigate_before

-7.05%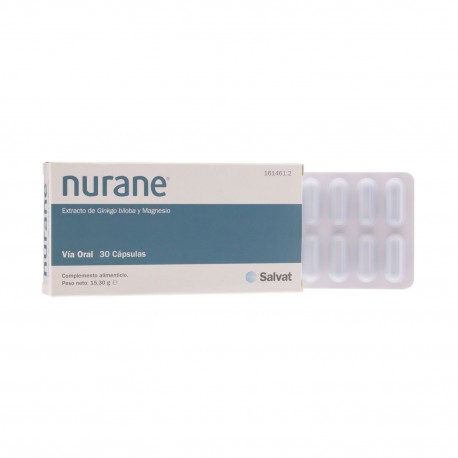  
NURANE ® from Laboratorios SALVAT is a dietary supplement that can provide a neuroprotective effect.
Salvat Nurane is a nutritional supplement that helps improve ocular and auditory functionality . Helps prevent glaucoma or hearing loss caused by a deficit in blood supply .
Some very common pathologies such as glaucoma or hearing loss problems caused by acoustic trauma, tinnitus, etc. They are related to damage to the small nerves (optic or auditory), due to decreased blood flow and increased oxidative stress, which alter their function and produce or worsen the symptoms.
In these pathologies, offering neuroprotection to minimize the damage produced in the affected nerve can be of great help.
In this sense, there are studies that describe the mechanisms of action of compounds such as Magnesium and Gingko biloba (considered dietary supplements) with beneficial properties for those with neuropathies of the auditory nerve or optic nerve.
Nurane®, due to the actions of its components, produces a vasodilator effect , improves blood microcirculation of the nerves, prevents vasospasms and has a powerful antioxidant effect .
Method of employment:
It is recommended to take 1 capsule daily with a glass of water. Nurane is suitable for diabetics, lactose intolerant and coeliacs.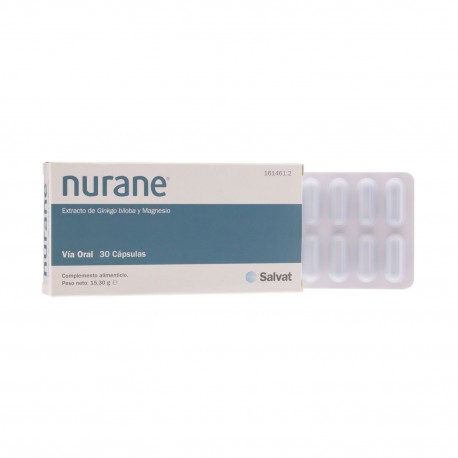 Envío desde 2.99€
y GRATIS desde 59€.