 navigate_before
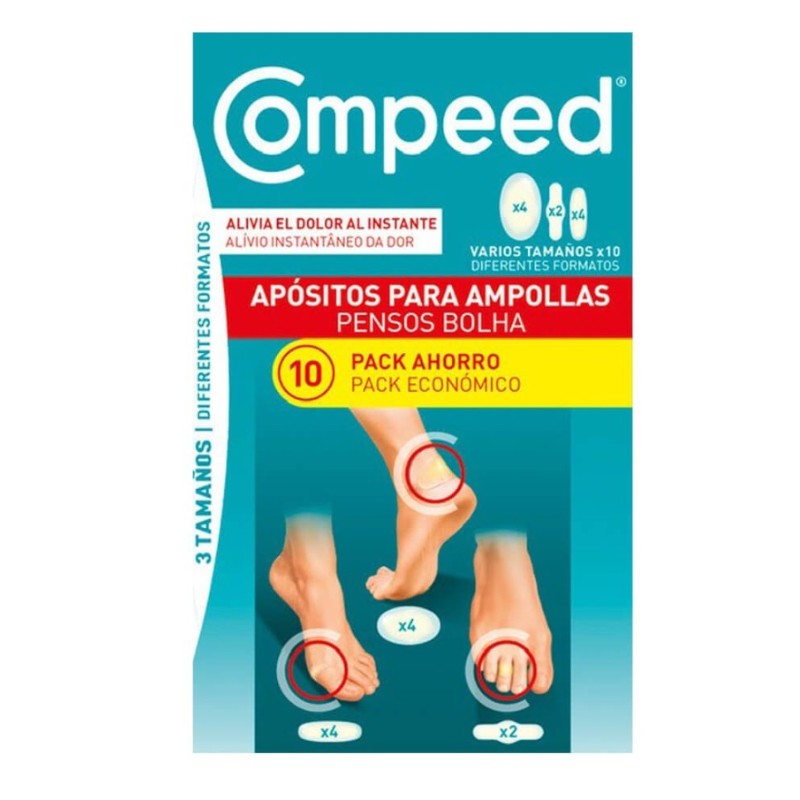  
COMPEED Ampoules Assortment 10 units
Complete assortment of blister dressings in three different sizes. Ideal for all types of blisters that occur on the feet.
COMPEED Ampoules Assortment 10 units
The COMPEED® Blister Dressing Assortment is the best solution for all types of foot blisters.
It contains dressings of different sizes to be used on different parts of the foot.
The pack includes 2 medium blister dressings, 2 small blister dressings and a toe dressing.
An ideal item to use for the whole family and for your first aid kit!
COMPEED® hydrocolloid technology is an active gel with particles that absorb excess fluid.
Reinforced padding redistributes blister pressure to provide instant pain relief COMPEED® has a tapered edge so it gently contours to the contours of the skin. This reduces friction and ensures that the healing process is not interrupted by painful rubbing.
It does not come off, the dressing remains in place protecting the blister.
Instructions for use of COMPEED Ampoules Assortment 10 units
Clean and dry the skin before using it, making sure the blister area is free of traces of creams and oils.
Peel off the bottom paper, avoiding touching the adhesive side.
Apply the dressing firmly to the blister, making sure the edges are smooth.
Hold it in place until it begins to come off (Note: it may stay stuck in place for up to several days).
To remove the dressing: do not pull up. You have to stretch slowly along the skin.