 navigate_before

-1.91%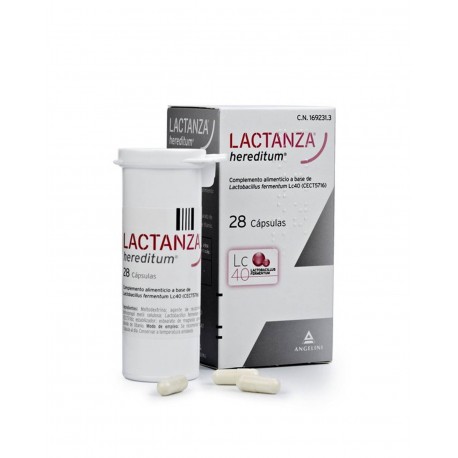  
BREASTFEEDING Hereditum 28 Capsules
Lactanza® hereditum ® is a food supplement based on Lactobacillus fermentum Lc40 (CECT5716), a strain that is found naturally in breast milk. It is the first probiotic that contributes to the balance of the breast flora.
BREASTFEEDING Hereditum 28 Capsules
At the first symptoms of discomfort during breastfeeding, Lactobacillus fermentum Lc40 (CECT5716) helps you better manage the breastfeeding process.
Furthermore, it has been shown that in women with more discomfort, Lactobacillus fermentum Lc40 (CECT5716) can be administered as an adjuvant to restore breast flora and prevent recurrences.
The administration of Lactobacillus fermentum Lc40 (CECT5716) reduces the bacterial concentration of Staphylococcus in the mammary flora and contributes to restoring its balance, allowing for more comfortable and healthy breastfeeding, and reducing the recurrence rate. This helps maintain lactation.
It has also been shown that the effectiveness of intestinal lactobacilli in solving problems related to the mammary gland is usually notably lower than that of mammary lactobacilli. The effectiveness of intestinal strains is less than 30% of cases because they are selected for other types of problems.