 navigate_before

-7.4%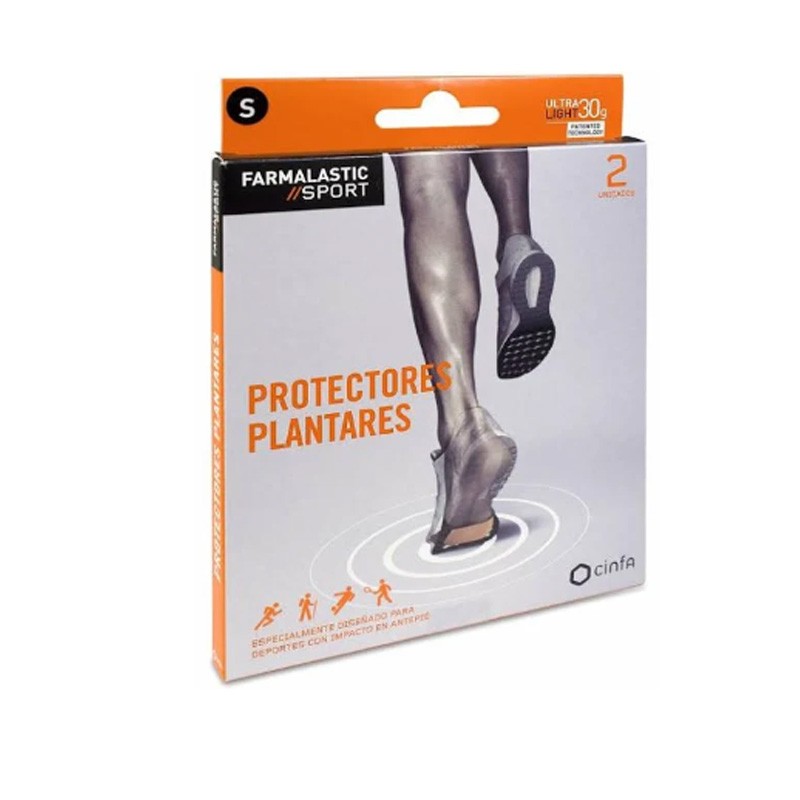  
FARMALASTIC Sport Plantar Protectors Size S 2 Units
Plantar protectors that prevent and alleviate discomfort caused to the foot by impact.
Specially designed for sports with impact on the forefoot.
They protect and help relieve pain in the plantar area, allowing you to continue with sports activity.
They distribute pressure, absorb impact and friction thanks to the Epitheliumtact silicone pad.
Prevents overheating and the formation of blisters and calluses.
They give adequate support and do not create instability.
They allow great freedom of movement.
They are ultralight (weighs less than 30 grams) and are 1.7 mm thick.
They do not slip or move due to the inner band of silicone dots and the outer band of silicone mesh.
Ultra-resistant fabric
HOW TO USE
Use on the skin. For better support, wear socks on top.
Slide the protector and insert the band between the first and second fingers (as if it were a flip-flop)
Hand wash without rubbing or machine wash at less than 40º

Sizes:

S : less than 22.5cm
M : between 22.5-25.5 cm
L : greater than 25.5cm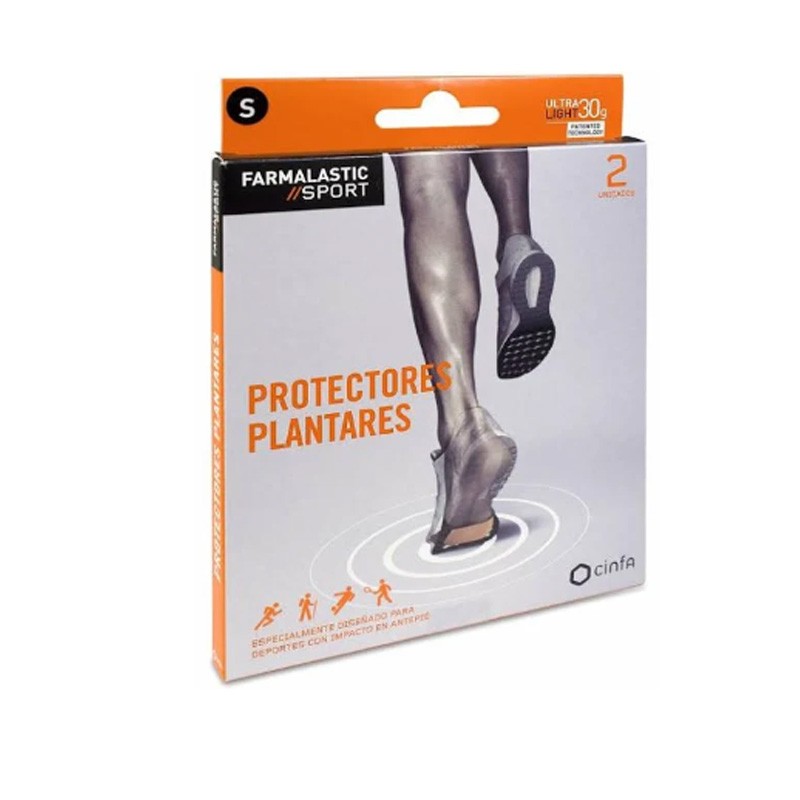 Envío desde 2.99€
y GRATIS desde 59€.