 navigate_before

-7.45%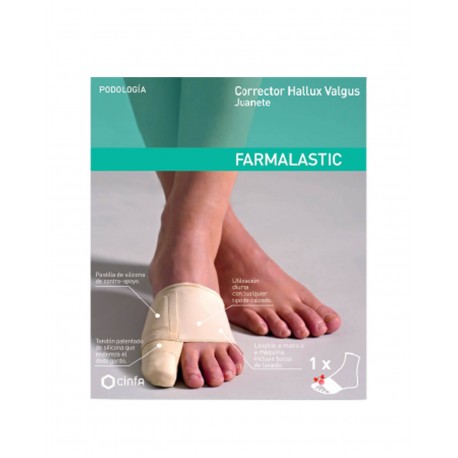  
FARMALASTIC Hallux Valgus Bunion Corrector Large Size
Large size: forefoot circumference 23-24.5
Help correct the bunion while you walk. Improves varus deviation of the first metatarsal, improves valgus deviation of the great toe, and reduces crushing and widening in the forefoot.
Corrector made of ultra-soft elastic fabric with external silicone tendon, thick high-quality silicone pad and containment band.
PATIENT PROFILE:
People who, due to the use of narrow and/or inappropriate footwear, suffer from bunions.


People who, due to age, foot morphology or genetic predisposition, suffer from bunions.


In either case, the big toe continues to have mobility.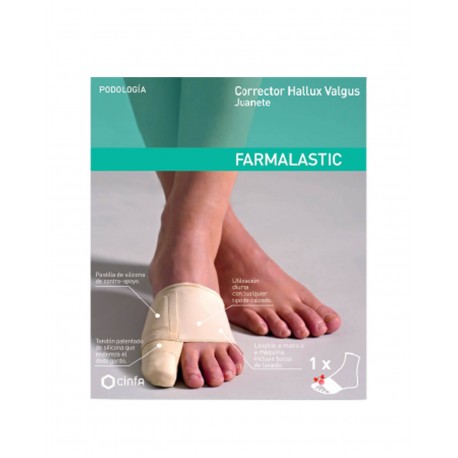 Envío desde 2.99€
y GRATIS desde 59€.