 navigate_before
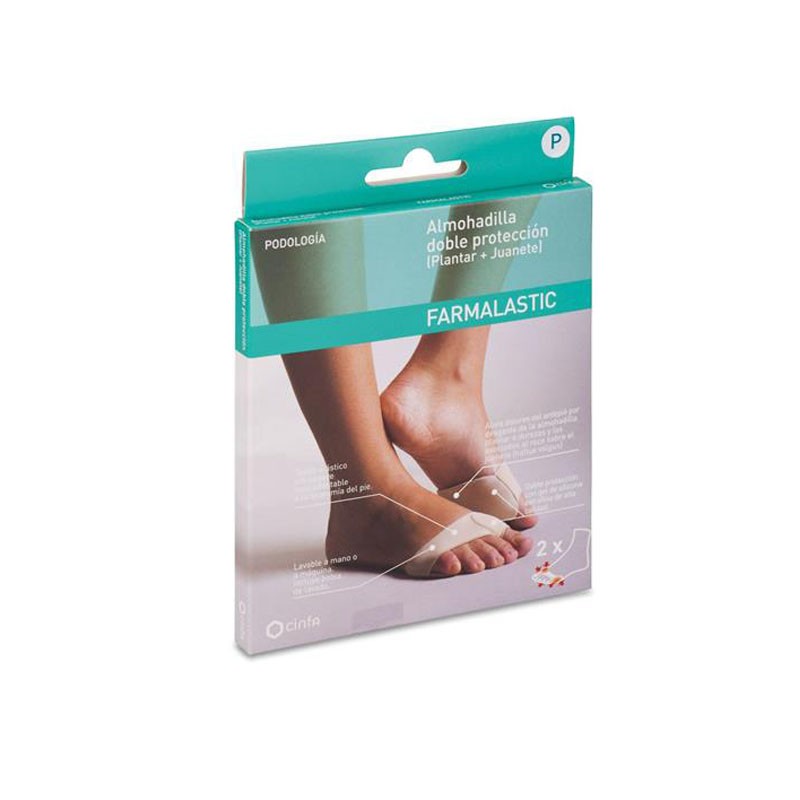  
FARMALASTIC Double Protection Pad Small Size 2 Units
2 units

Small Size: Foot No. 36-38
Limits rubbing on the bunion without generating additional pressure inside the shoe, relieving pain and replacing the worn plantar pad.


Double protection made of ultra-soft elastic fabric with a high-quality silicone gel module, 1 mm thick on the protector and 2.2 mm on the pad.
PATIENT PROFILE:
People who, due to the use of narrow and/or inappropriate footwear, suffer from pain caused by bunions and also metatarsalgia.


People who, due to age, foot morphology or genetic predisposition, suffer from bunions and metatarsalgia.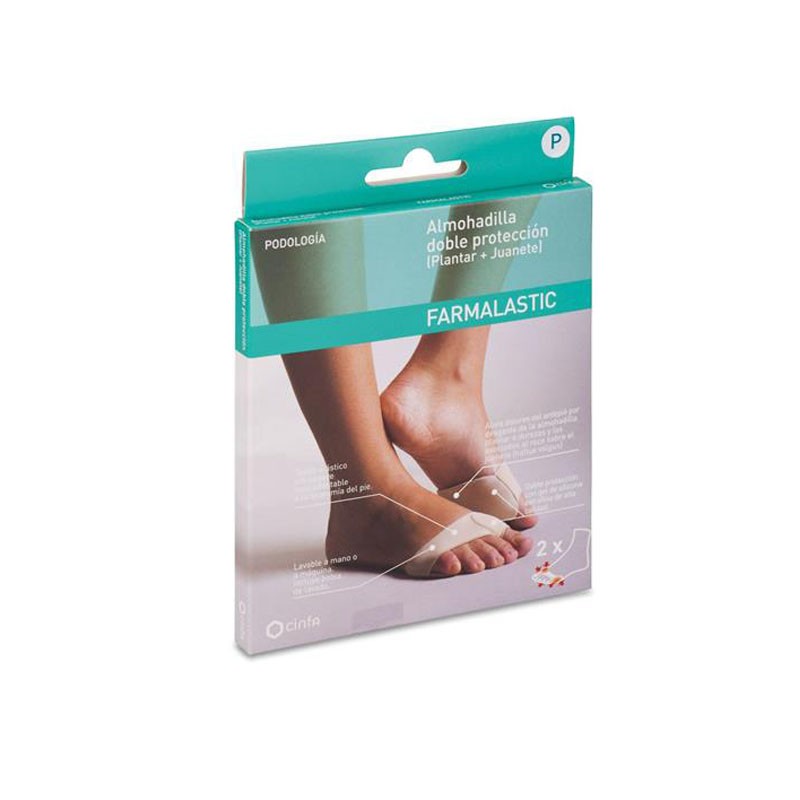 Envío desde 2.99€
y GRATIS desde 59€.