 navigate_before

-4.87%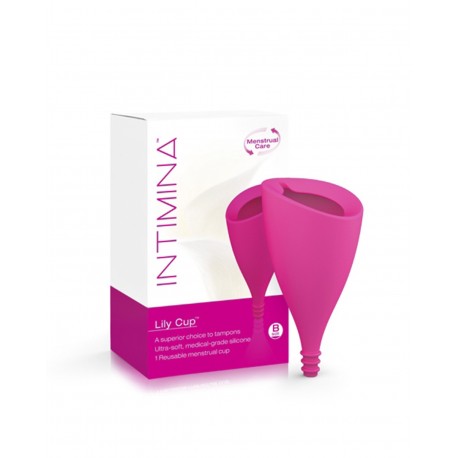  
INTIMINA Lily Cup Size B
The Lily Cup™ offers up to 12 hours of continuous protection and adapts to your needs on light or heavy flow days. Inspired by nature, it has a unique shape that adapts perfectly to the female form. Its advanced design makes inserting and removing it very easy. It also has an anti-overflow flap.
Lily Cup belongs to the new generation of products dedicated to period care: a menstrual cup made of ultra-soft and reusable medical grade silicone. Designed to keep pace with your hectic lifestyle, accommodating your heavy or light flow days, enjoy full 12-hour protection eliminating the need for frequent changes.
The best alternative to pads and tampons, by collecting menstrual flow instead of absorbing it, it ensures a completely odorless and irritation-free period. Clean your Lily™ Cup and reuse it: not only will you save money, but you will also lessen your impact on the environment.
We recommend size B for women who have given birth or have been diagnosed with a weak pelvic floor.
Benefits
Ultra soft medical grade silicone
Up to 12 hours of protection
Ideal for both heavy and light flows
The only cup that can be folded as thin as a tampon
There is no evidence linking it to Toxic Shock Syndrome (TSS)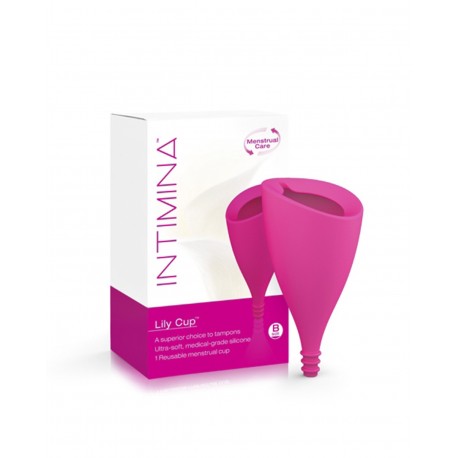 Envío desde 2.99€
y GRATIS desde 59€.