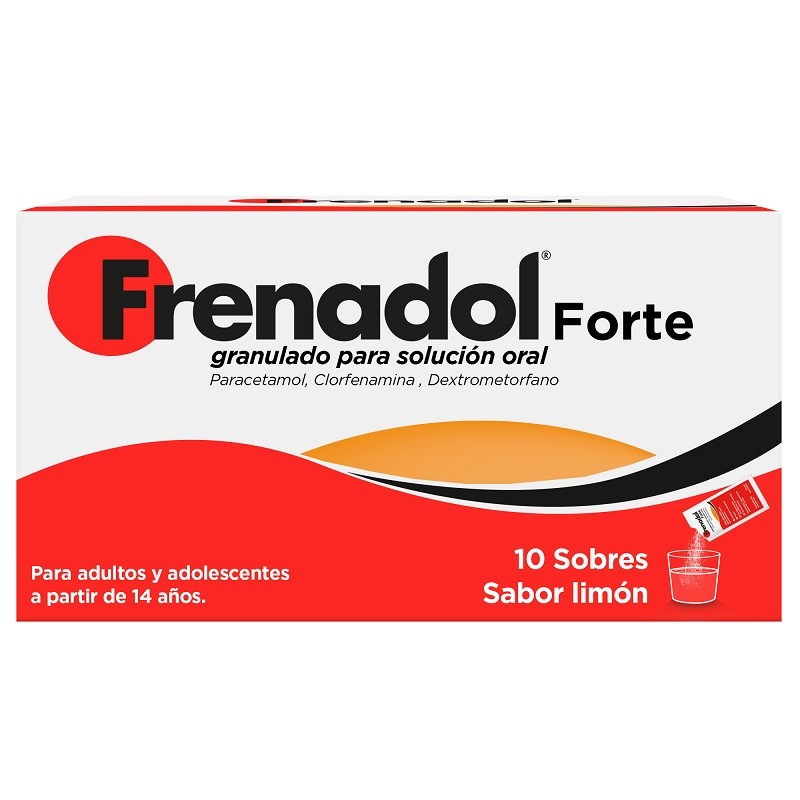  
FRENADOL Forte 10 Envelopes
Relieves flu and cold symptoms.
Relieves Runny Nasal and Nasal Congestion.
Relieves Fever, Dry Cough, Headache, etc.
Pleasant lemon flavor.
Without caffeine.
Gluten Free and Lactose Free.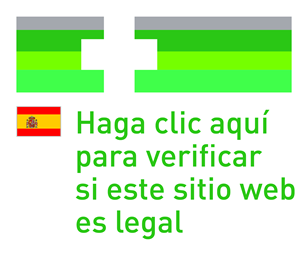 FRENADOL Forte 10 Envelopes
Frenadol Forte is a medication indicated to relieve the symptoms of cold and flu . It is formulated with paracetamol, which reduces fever and relieves pain , chlorphenamine, which helps reduce nasal discharge , and dextromethorphan, which has an antitussive action .
It has a pleasant lemon flavor and is made without caffeine.
What is Frenadol Forte indicated for?
Frenadol Forte is indicated to relieve the symptoms of flu and colds . Frenadol Forte relieves pain , helps stop nasal discharge and has antitussive action.
For what age is Frenadol Forte indicated?
Frenadol Forte is indicated for adults and adolescents from 14 years of age . It helps reduce the symptoms of flu and colds that cause mild or moderate headaches , as well as fever , unproductive cough (irritative and nervous), and runny nose .
Frenadol Forte active ingredients
Frenadol Forte contains different active ingredients that help combat and relieve the symptoms of the common cold and flu .
Paracetamol : Drug with analgesic and antipyretic properties that relieves pain and fever.
Dextromethorphan : Indicated to reduce and suppress irritative or nervous cough by temporarily exerting an antitussive action.
Chlorphenamine : This is an antihistamine active ingredient effective in relieving nasal symptoms such as runny nose and sneezing .
Frenadol Forte 10 Envelopes composition
Paracetamol 650 mg.
Chlorphenamine 4 mg.
Dextromethorphan 20 mg.
Saccharose.
Titanium dioxide.
Anhydrous citric acid.
Polysorbate 80.
Sodium citrate.
Povidone K 30.
Lemon scent.
Quinoline yellow.
Sunset yellow.
Frenadol Forte dosage
In adults and adolescents from 14 years of age: 1 sachet every 6 or 8 hours is recommended, about 3 or 4 times a day , as necessary. It is recommended to take one sachet before going to bed and not exceed 4 a day.
Pharmacist recommendations : Do not consume alcoholic beverages, drive or perform dangerous activities while taking this medication. May cause drowsiness. Do not take in case of respiratory failure and asthma.
You can combine this product with any other product from our Cold, Catarrh and Flu range.