 navigate_before

-8.77%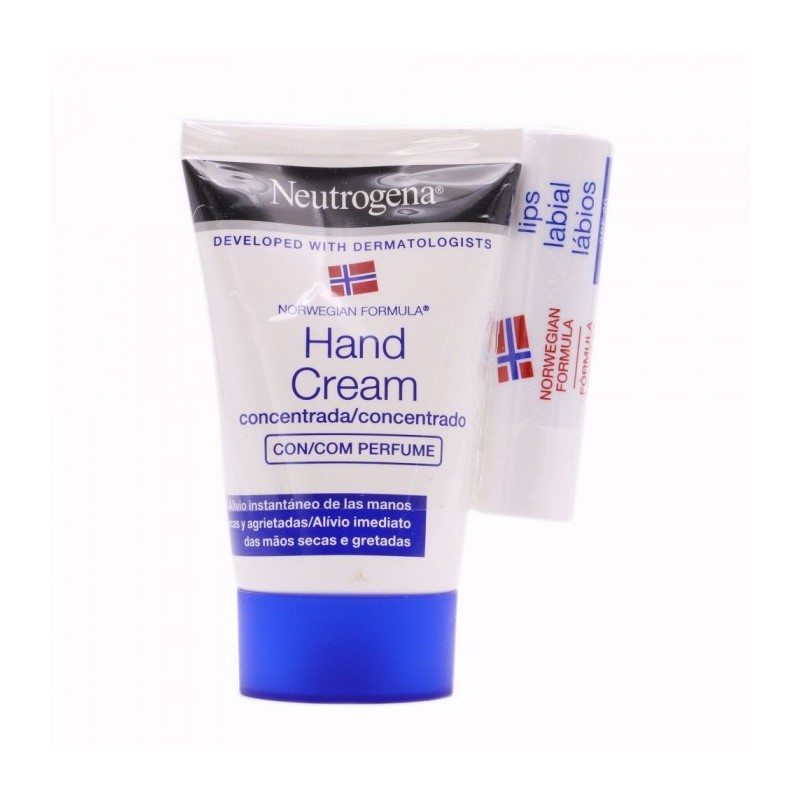  
NEUTROGENA PACK Hand Cream 50ML + Lip Stick
If there is a brand with extensive experience in hand and nail care, it is Neutrogena. For years now, he has been contributing to our country with his extensive experience in moisturizing the most damaged skins of Norwegian ship workers who spend hours and hours subjected to the elements of very hard weather, sea saltpeter and the sun's rays.
The Norwegian formula of Neutrogena ® helps to deeply hydrate your body to avoid day-to-day aggressions, caused by time or friction with different materials. An ideal cream for the daily care of the hands, so that they are properly hydrated and protected.
This pack includes:
- Neutrogena® hand cream 50ml: intensely moisturizing solution that will nourish, repair and protect your hands, no matter how dry they are.
Thanks to its concentrated Norwegian formula, rich in components such as glycerin , you will be able to effectively reinforce the skin barrier and recover the silkiness of your hands. Its texture is easily applicable as it leaves no residue and is not greasy at all.
- Neutrogena® lip balm with a very suitable sun protection factor to keep the mouth in its proper hydration without neglecting the skin's own defensive layer.
In addition, this product incorporates bisabolol, paraffin, beeswax and castor oil, active ingredients that soothe irritation while healing wounds.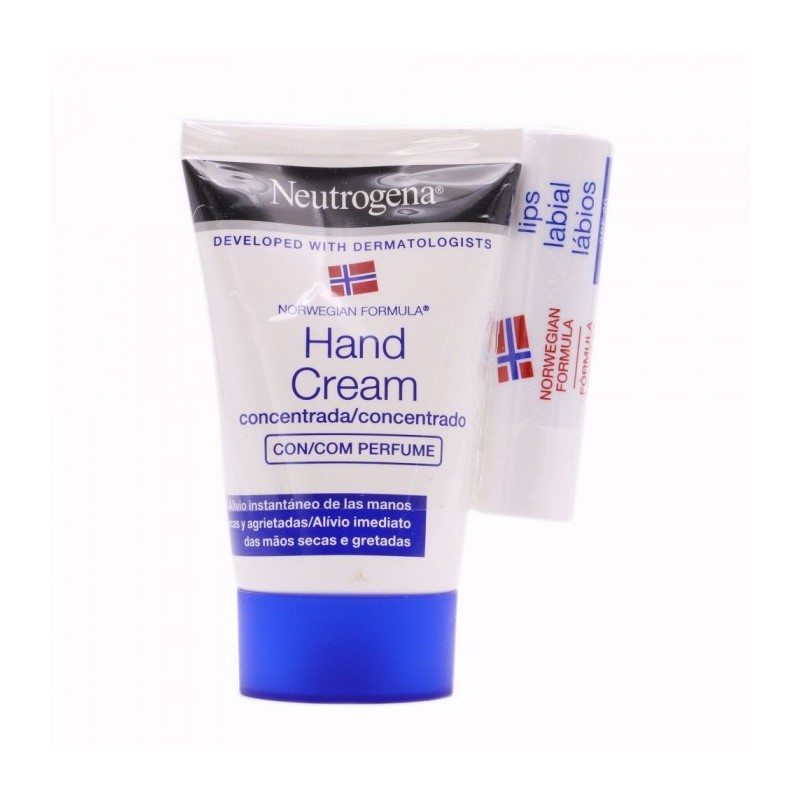 Envío desde 2.99€
y GRATIS desde 59€.