 navigate_before
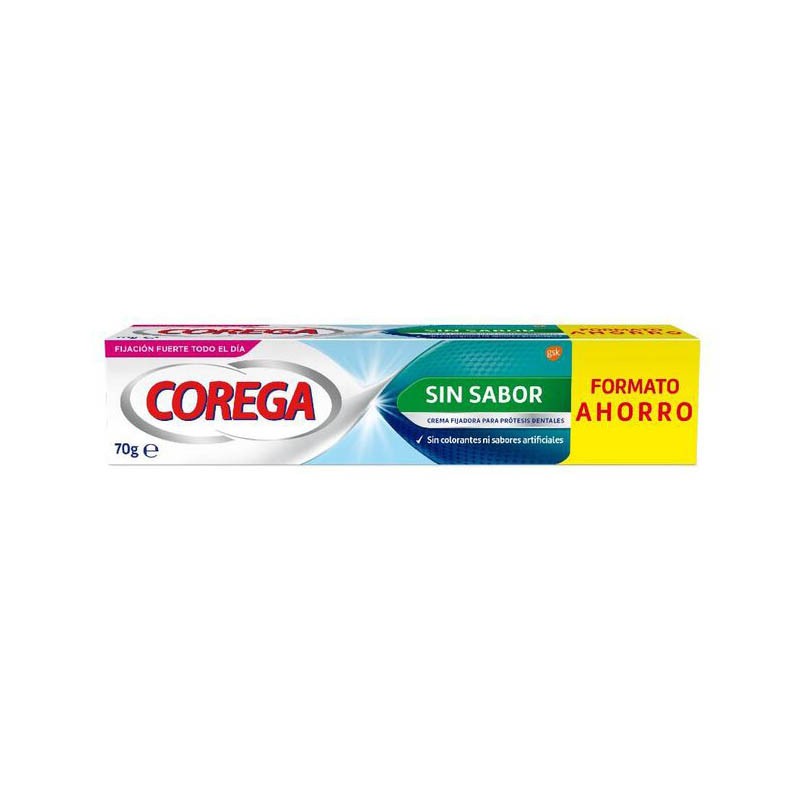  
COREGA Unflavored 70G
Fixative cream for dentures.
Support throughout the day.
No artificial colors.
No artificial flavors.
Zinc-free formulation.
COREGA Unflavored 70G
Corega Sin Sabor is formulated to provide support throughout the day , with a neutral flavor that does not interfere with the flavors of food. Its formulation does not include zinc either.
How to use COREGA Unflavored 70G
Clean and dry your dentures.
Apply a small amount of Corega Unflavored in short strips (see diagrams), not too close to denture edges.
Rinse your mouth before putting on your dentures.
Put the prosthesis in place with a little pressure, hold it firmly and bite down for a few seconds to ensure fixation.
Do not apply more than once a day.
How to remove COREGA Sin Sabor 70G
Rinse his mouth with water.
Slowly remove the denture using a rocking motion.
Remove fixative residue from dentures with warm water and a soft brush.
Use Corega Denture Cleaner for a thorough cleaning of your dentures.
Buy Corega Without Flavor online at the best price.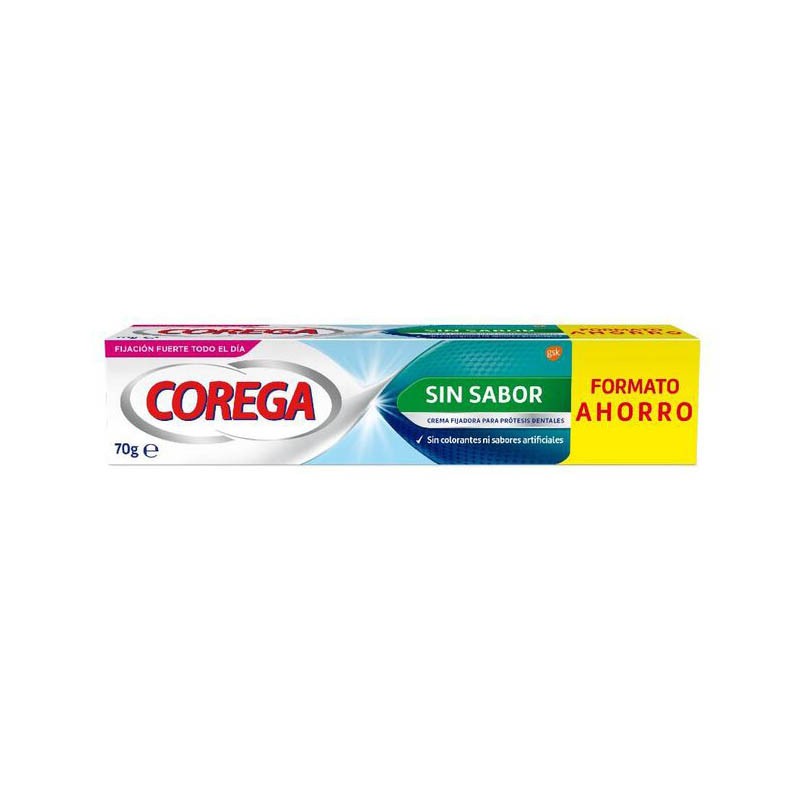 Envío desde 2.99€
y GRATIS desde 59€.