 navigate_before
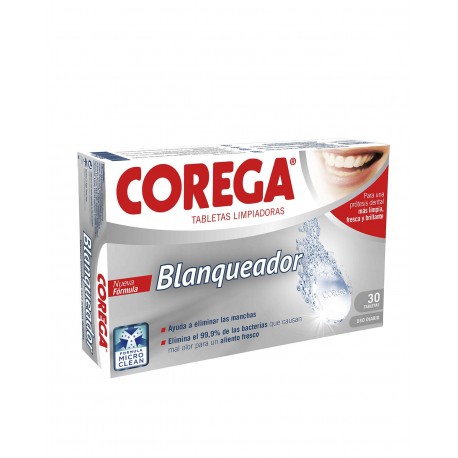  
Corega Bleach tablets eliminate 99.9% of odor-causing bacteria, eliminate persistent stains and reduce the formation of plaque, leaving your dental prosthesis cleaner, fresher and brighter every day.
Unlike some toothpastes, they are non-abrasive, so they clean without scratching and leave fewer places for unwanted bacteria and other microorganisms to thrive.
Deep cleaning to restore the original whiteness of the dental prosthesis.
Eliminates 99.9% of odor-causing bacteria in laboratory tests.
If used as directed, it helps reduce plaque formation and removes stains.
Gentle on denture material.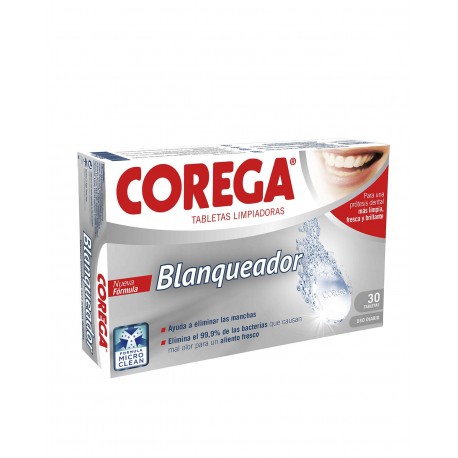 Envío desde 2.99€
y GRATIS desde 59€.