 navigate_before

-4.88%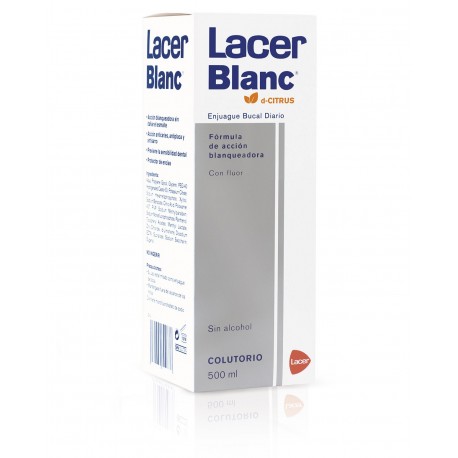  
LACER Blanc d-Citrus Mouthwash 500ML
Lacer Blanc Mouthwash is a mouthwash for daily use that returns teeth to their natural colour, shine and softness without damaging the enamel.
It prevents the formation of bacterial plaque and the accumulation of tartar, prevents the appearance of cavities and dental sensitivity, and also incorporates a protective effect on the gums.
The combination of Hexametaphosphate, Polyvinylpyrrolidone and Zinc removes stains absorbed on the tooth surface. Prevents and removes plaque.
Prevents the formation of tartar. The Fluoride and Xylitol content reinforces dental enamel and provides a preventive action against caries. Potassium Citrate prevents dental sensitivity.

Vitamin E and Panthenol provide protection to the gums.
Buy LACER Blanc d-Citrus Mouthwash 500ML online at the best price.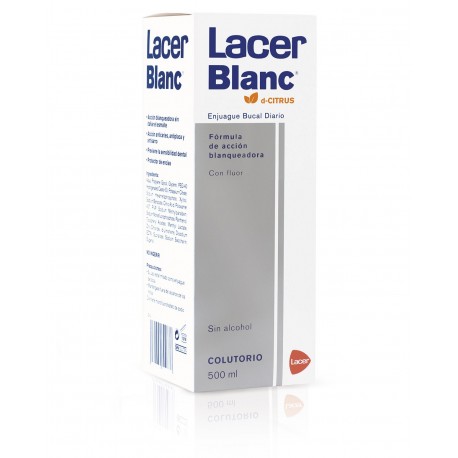 Envío desde 2.99€
y GRATIS desde 59€.