 navigate_before

-4.91%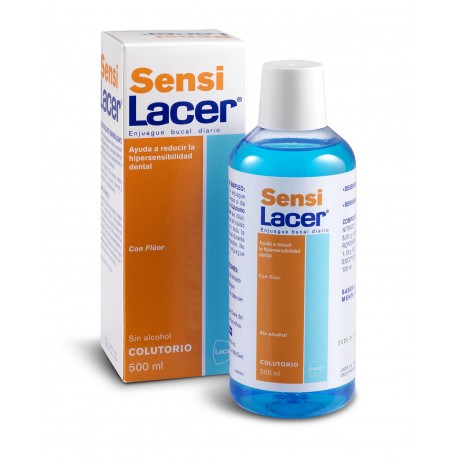  
LACER Sensilacer Mouthwash 500ML
SensiLacer exerts a rapid and prolonged desensitizing action, which decreases the hypersensitivity of sensitive teeth to cold, heat, sweets or other stimuli.
Contains potassium nitrate , which has proven to be one of the most effective active ingredients to reduce dental sensitivity.
The high fluoride content, thanks to its remineralizing action, enhances the desensitizing effect, contributes to the prevention of dental sensitivity and protects against cavities.
The SensiLacer formula is completed with the inclusion of Xylitol , a type of sweetener that does not cause cavities and that favors the remineralization of dental enamel.
It is especially indicated for the daily oral hygiene of people with dental hyperesthesia (sensitive teeth or dental hypersensitivity), to alleviate dental hypersensitivity after oral cleaning and/or dental whitening carried out in the Dental Clinic. It is also ideal after periodontal treatments, in case of gingival retraction and loss of enamel caused by caries or excessive abrasion in the brushing process.
Buy LACER Sensilacer Mouthwash 500ML online at the best price.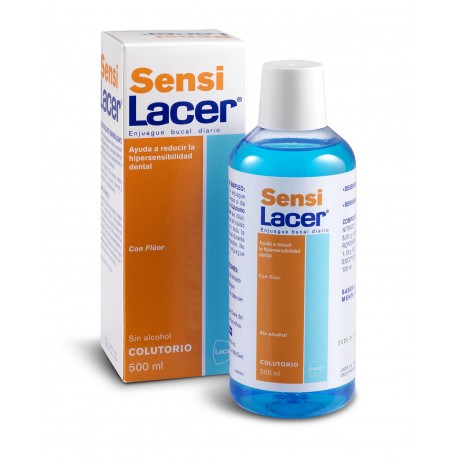 Envío desde 2.99€
y GRATIS desde 59€.