 navigate_before

-2.59%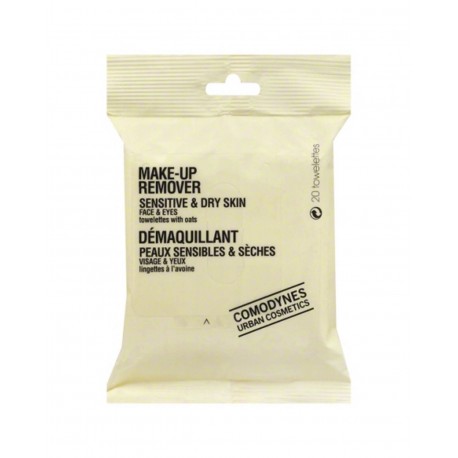  
COMODYNES Make-Up Remover Dry Skin 20 Wipes
MAKE-UP REMOVER DRY SKIN combines cleansing and moisturizing active ingredients.
Each wipe contains a complete micellar treatment. A single dose replaces the action of cleansing milk, facial toner and eye makeup remover.
3-in-1 effect for complete cleansing and hydration in one gesture. The extra-soft 100% viscose wipes are moistened with a micellar solution (micellar water) at iso-lacrimal pH, with excellent dermal and ocular tolerance, which eliminates impurities and traces of makeup, leaving the facial skin clean and with a pleasant sensation of freshness and well-being.
The material and the particular construction system ("non-woven") allow perfect incorporation and retention of its exclusive formula for removing makeup and a slightly exfoliating action by dragging.