 navigate_before

-5.81%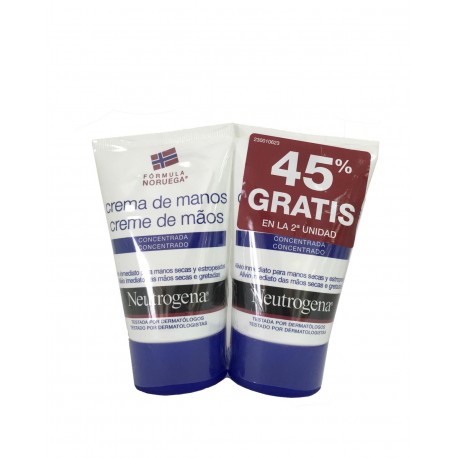  
NEUTROGENA Concentrated Hand Cream 2x50ML
Do you have dry and punished hands? Do you miss that velvety and soft touch? To achieve the maximum level of hydration in your hands, you need to take care of them daily with a moisturizing and nourishing treatment .
Neutrogena® Scented Concentrated Hand Cream is an intensely moisturizing solution that will nourish, repair and protect your hands no matter how dry they are.
Thanks to its concentrated Norwegian formula, rich in components such as glycerin , you will be able to effectively reinforce the skin barrier and recover the silkiness of your hands. Its texture is easily applicable as it leaves no residue and is not greasy at all.
Immediate and balsamic relief!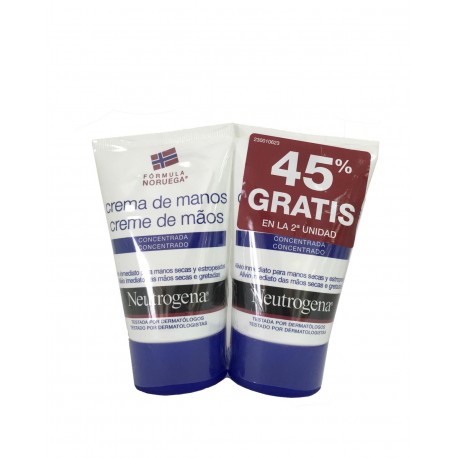 Envío desde 2.99€
y GRATIS desde 59€.